ENDURO Fri 15 Mar 2019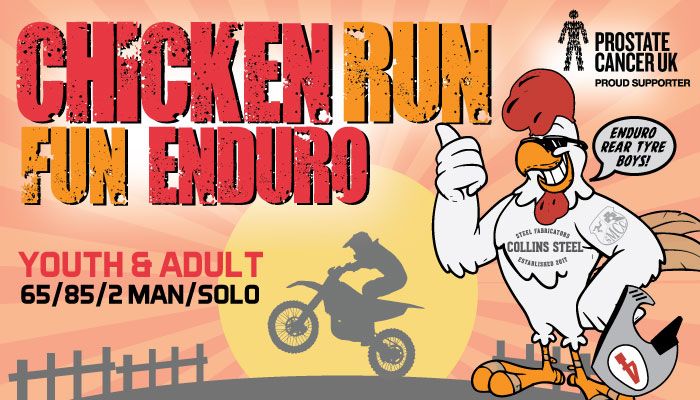 Chicken Run Fun Enduro
SMCC's next event is the Easter Monday Charity Hare & Hounds Fun Enduro in aid of Prostate Cancer on Easter Monday 22nd April.
The venue is Magnetic Hill and Earystane plantation, Ronague (head south past the top of Cringle plantation). The are several classes including a Youth multilap 1hr enduro starting at 10:30am for 65cc machines and 85cc machines. 
The main event will be a 3hr multilapper for adults (15 years+) there is no road riding so MX bikes are allowed however you will need a 18" Enduro FIM rear tyre due to the plantation being included.
You can ride solo for 3hrs or share a bike and ride in a 2 man/woman team. We have 60+ Easter Eggs for everyone who enters early!
Online Entry and Regs - read the regs please!
BRRAAAAAPPP!!!
< Back