ENDURO Sat 13 Oct 2018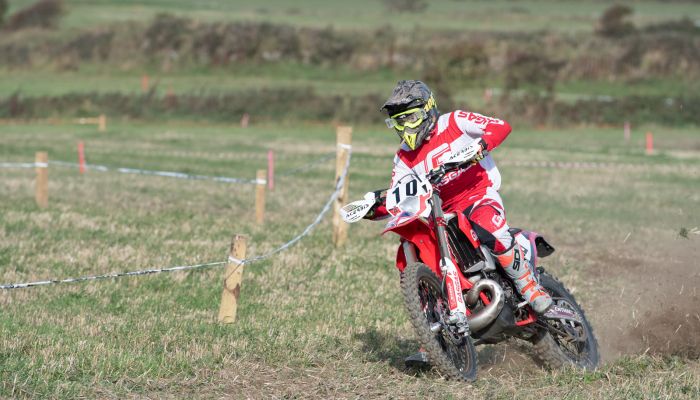 2018 Enduro Championships
Consistency is the key for Kelly
SMCC 2018 Enduro Championship Result
Ashley Kelly wins the Southern Motorcyle Club Expert Championship for 2018 with Grant Thomson second and Jack Collins in third place. Kelly's consistent finishes brought home his first Expert championship by just 1 point from Grant Thomson.
Clubman winner was Matty Skillen tying on points with Tom Dawson and being awarded the championship based on the finishing order in the final round. Third was Will Duggan the only rider in the class to win 2 events.
Veterans class winner was again Stephen Corlett for a second year Chuck Bregazzi kept him honest till the end and Robert Quayle finished third. 
Sportsman class was won by Chris Beaumont by a comfortable margin with Peter Gray and Richard Smith in second and third positions. 
Centre Championship
Championship Standings as of Oct 2018
Ashley Kelly leads the IoM Centre Championship with 1 round remaining. However his lead over Juan Knight is less comfortable than it appears on paper. With 1 round to drop Ashley is unable to score maximum points at the final round meaning both Juan Knight and Grant Thomson can mathematically lift the Expert class prize.
Will Duggan looks favourite for the Clubman centre championship but Tom Dawson and Peter Kermeen are all within striking distance of the 'Grass Fed' southerner.
Veterans class looks to be hotly contested as Chuck Bregazzi lead the way by 1 point from Robert Quayle and Stephen Corlett in third with a non scoring round so able to add 20 points to his tally.
Sportsman class has Peter Gray in the lead with a point score in each round ahead of Chris Beaumont and Richard Smith in 3rd.
RMCC host the final round on Sunday 28th October.
< Back